What is the Creative's Bankroll Academy?
The Creatives' Bankroll Academy is a brand new perspective for creative entrepreneurs struggling to make money in their business. Sometimes we think we need to go out and find a second job in order to keep things going. But you don't.
All you need is to learn how to make more money without stepping outside of your talents. You can do this when you create additional streams of income by: Teaching, Speaking, and Writing.

Does any of this sound familiar?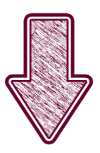 √ You're Working for Peanuts
Seriously. When you finally find someone who is interested in your product or service, they don't want to pay you what you quote them. It can be infuriating. But because you need the money, you take the work and give them the discount. The problem is, you're not growing and you're not making money. It sucks.

√ You Don't Know Where to Find Clients
When it comes to seeking out your niche, you're stuck. You post on social media, but the post seems to disappear into the ether. You try to build an email list, but you can't seem to do it. You need to make more money to survive and you're struggling! 
√ You Need "Fresh" Ways to Make Money
Your marketing methods somewhat do the trick (or maybe they don't), but you still want to create multiple streams of income that will increase your bankroll. You need to find other ways to bring in cash and it needs to happen now.

√ You Don't Know How to Sell Yourself
When it comes to telling people about what you do, you stutter and stammer and say all the wrong things. You just don't know how to present yourself so that people who need you are interested. You go home feeling helpless and are ready to give up.
Did you say YES to any or all of the above?
If so, the Creatives' Bankroll Academy is for you!
CLICK HERE to learn more.